BOTOX® Cosmetic, Venice, FL
Aging may be a part of life, but your face doesn't have to show it. The forehead lines, frown lines, crow's feet, and fine lines that add years to your face are something you can tackle early as part of a progressive effort to look as young as you feel.
BOTOX®, or botulinum toxin, keeps those lines from forming, so you can concentrate on other things in your life. BOTOX® enhances natural beauty. When used as an anti-aging treatment, it can lessen the appearance of wrinkles in the places people tend to notice them first.
BOTOX® injections are a fast and easy way to improve your look and feel. It is Food and Drug Administration (FDA)-approved and will give you dramatic results. Let the aestheticians at Venice Avenue Dermatology show you the benefits of BOTOX®.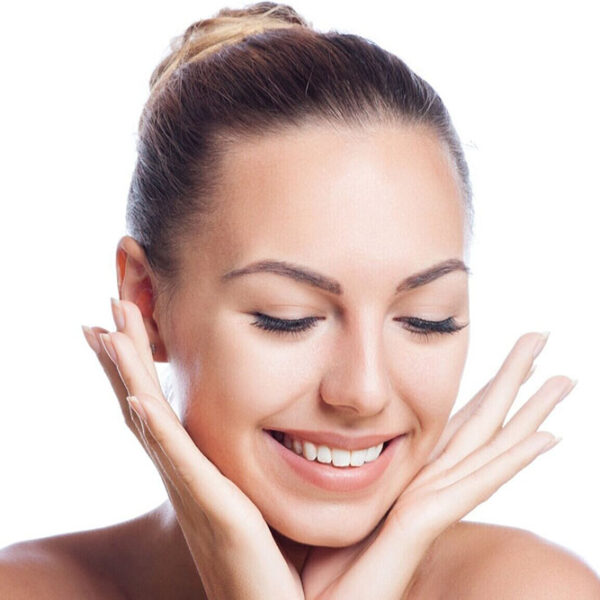 BOTOX® is one of many anti-aging options available at Venice Avenue Dermatology. This injectable treatment relaxes the facial muscles, reducing wrinkles and fighting back the signs of aging.
If that sounds like just what you need, then now is the time to schedule your appointment for BOTOX®. If you live in Venice, South Venice, Nokomis, North Port, Port Charlotte, Murdock, Englewood, or Punta Gorda, Florida, don't wait a minute more. Schedule your consultation today at Venice Dermatology.
What Are the Benefits of BOTOX®?
There is a reason BOTOX® is one of the most popular anti-aging treatments worldwide. It is a non-invasive treatment done right in the office and takes minutes. In addition, BOTOX® is a nonsurgical way to get a youthful look.
Some other benefits of BOTOX® include:
No recovery time – Make your appointment, get the injections, and then return to your typical day without interruption.
Fast application – You'll be in and out of our office in about 30 minutes.
Long-lasting and predictable – The results of your BOTOX® treatment will last for three to four months. That means you know exactly what to expect and when to make your next appointment.
Fast acting – You'll see some benefits in just a few days.
You Get High-Quality Care at Venice Avenue Dermatology
Choosing Venice Avenue Dermatology means a certified injection specialist will administer your treatment under stringent guidelines for care. We are unlike medical spas that may have less qualified technicians performing the procedure. You can expect professional service and patient care that exceeds your expectations.
Why Choose Venice Avenue Dermatology?
At Venice Avenue Dermatology, we strive to provide our patients with top-of-the-line medical care and a diverse selection of anti-aging options, including BOTOX® Cosmetics.
By choosing Venice Avenue Dermatology for your BOTOX® needs, you know that you get:
Board-certified: We ensure that your procedure is done effectively and with proper safety precautions.
Knowledgeable and experienced: Our providers stay on top of the latest trends in cosmetic procedures so we can help find the appropriate solutions for your specific needs.
Informative and helpful: We constantly research various skin conditions and skin cancers so that we know about any issues you may face and know how to identify warning signs that further investigation is needed.
Determined to keep you satisfied: At Venice Avenue Dermatology, our patient's comfort and satisfaction are our top priorities. We strive to provide you with a pleasant experience and results that leave you smiling.
What Is BOTOX® Cosmetic?
BOTOX® Cosmetic is an FDA-approved prescription medication that uses botulinum toxin to reduce the appearance of crow's feet, forehead lines, and frown lines. It is administered via BOTOX® injections directly into targeted muscles.
By temporarily paralyzing these muscles, you act directly on one cause of wrinkles and frown lines, the repetitive folding of the skin. For example, when you raise your eyebrows, the skin on the forehead folds to create lines. Over time, those lines become a crease.
BOTOX® is also used for other medical purposes. For example, botulinum toxin has been influential in treating chronic migraines, muscle contractures, hyperhidrosis or excessive sweating, cervical dystonia, strabismus or lazy eye, and bladder dysfunction like overactive bladder. It is also used to help control twitching around the eyes, called blepharospasm.
BOTOX® can help those suffering from chronic pain. It blocks the nerve signals that control muscle activity to encourage relaxation and reduce pain. It is often used for back pain, neck pain, jaw pain, nerve pain, sciatica, neuropathy, pelvic pain, osteoarthritis, and TMJ.
BOTOX® was the first brand to use this neurotoxin as a medical treatment. However, there are other brands, such as Dysport (abobotulinumtoxinA), Myobloc, and Xeomin.
How Long DO BOTOX® Injections Last?
The results vary from person to person. However, on average, the injections are effective for three to four months for moderate to severe frown lines. The healthcare team at Venice Avenue Dermatology will help you schedule appointments that allow you to achieve your personal treatment goals. See these resources for more information about the variables involved in how long botox lasts and what you can do to make Botox last longer.
How Does BOTOX® Cosmetic Work?
There are many factors that affect facial lines and wrinkles, such as genetics and lifestyle. One of the primary causes is the contraction of facial muscles when you frown, squint, or raise your eyebrows.
Imagine if you folded a piece of fabric over and over again each day. Over time a crease would develop in that fabric. Skin reacts to folding the same way. When you smile, the muscles contract to pull your lips to the side, and the skin around those muscles folds. After decades of smiles, the folds become frown lines.
BOTOX® Cosmetic temporarily keeps those muscles from moving in a way that causes a crease, so your skin appears smoother.
Are There Side Effects of BOTOX® Cosmetic Treatment?
People react differently to the BOTOX® treatment. Some do experience mild side effects. The most common is a headache and symptoms such as muscle aches. Some people also report having an upset stomach and temporary drooping eyelids. You may experience dry eyes and redness if you get an injection around there. There may also be some swelling and bruising around the injection sites, which is normal.
This botulinum toxin product does use the same toxin that causes botulism, but the dose is very small. There are no known serious side effects. Tell your care team about any serious medical conditions you have before getting the treatment, though.
How Much Does BOTOX® Cost in Venice, Florida?
The cost will vary based on several factors, like your personal goals and the number of lines you wish to treat. We measure the BOTOX® injection in units and charge $15 for each. That adds up to between $350 to $600 per treatment for most people.
How Long Does BOTOX® Cosmetic Take To Work?
It can take just days to see the benefits of the botulinum toxin injection. It can take a little more time to see the full effect change, though. Most people don't see the final result for up to two weeks after their appointment. Therefore, we suggest our patients schedule their BOTOX® Cosmetic treatment at least 30 days before a special event.
What Types of Wrinkles Does BOTOX® Address?
BOTOX® is a top cosmetic treatment for reducing the appearance of wrinkles and giving your face a youthful look. It works well on most deep wrinkles that result due to the movement of facial muscles. We recommend BOTOX® for vertical brow lines, crow's feet, and worry lines. In some cases, BOTOX® can even soften static wrinkles and lines caused by sun damage.
How Many Units of BOTOX® Do I Need?
It varies based on how many areas on your face you want to treat during your visit. On average, each treatment requires between 30 to 60 units.
Does BOTOX Treatment Hurt?
Though there can be some mild discomfort with BOTOX treatment, most patients report it as minimal. The area is often numbed with an ice pack or topical anesthetic before treatment, and the process uses smaller needles.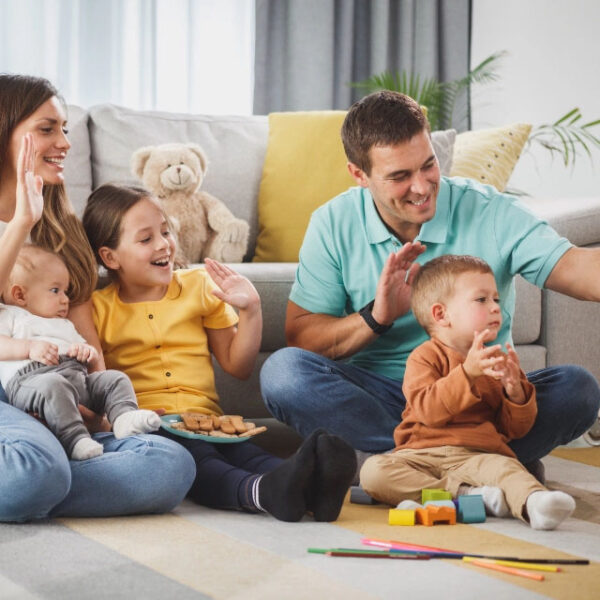 Is There Any Downtime After the Procedure?
There is no downtime after the treatment. You can return to your daily activities. Our staff will give you some instructions to follow, though, to ensure you get the most out of the treatment. You will be advised to avoid rubbing the injection site and to stay upright for a while. We also suggest you avoid stressful activities for several hours. Alcohol can cause swelling, so you should also avoid it in large quantities.
You may have some side effects that will impact what you do after the treatment, though. Side effects are not common and mild. For example, some people experience flu-like symptoms after the injection, along with a headache. There may also be some swelling and bruising around the injection site.
Less common complications include droopy eyelids, cockeyed eyebrows, crooked smiles, and drooling.
Botox Or Dysport: What's The Difference?
Botox and Dysport are both neurotoxins that can help improve the appearance of wrinkles and fine lines. However, the best option for you will depend on your specific skin needs and concerns. If you are looking for an option that can deliver quick and effective results, Botox may be the best option for you. Botox is known for its ability to smooth out wrinkles and fine lines by temporarily paralyzing the underlying muscles.
Dysport, on the other hand, is a more diffused neurotoxin that can provide a more natural look. It is typically recommended for individuals with larger treatment areas, such as the forehead or crow's feet. Dysport may also be a good option if you have developed a resistance to Botox.
What Is the Best Age for BOTOX® Treatments?
BOTOX® works well for adult patients of any age. It can work as an anti-aging treatment that helps prevent wrinkles when you are in your 20s and 30s. As you get older, it can help smooth out fine lines and soften deeper creases if they form. The goal is to maintain or renew your youthful appearance. BOTOX® can do that at any age.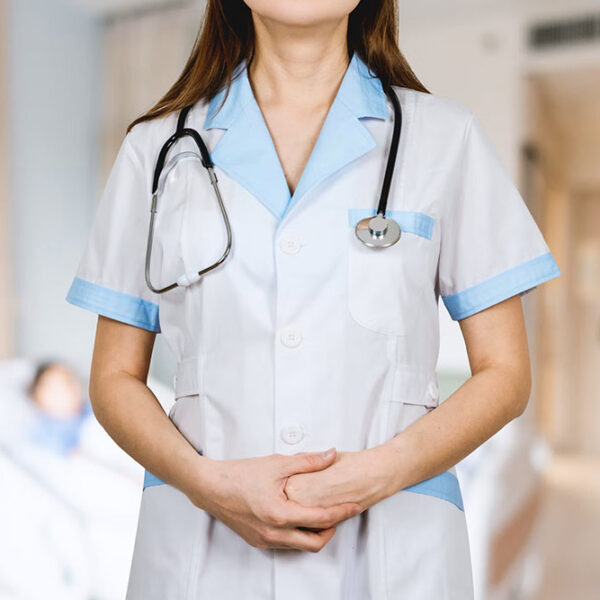 Can I Get Filler With a BOTOX® Treatment?
Dermal fillers are another very popular anti-aging treatment we offer. You can get injectable facial dermal fillers, such as Juvederm, at the same time you have your BOTOX® treatment. They both contain different primary ingredients. BOTOX® contains neuroprotein, and dermal fillers use hyaluronic acid. Two different primary ingredients can be used simultaneously but not in the same area. Some patients also request these products to fill their lips and improve their facial contour.
When you meet with us, we will help you create a strategy for your overall skincare. That will give you a full view of what works best for your needs. We offer a number of anti-aging treatments that can work with BOTOX®, too,  including the latest products for chemical peels, advanced microneedling, and learn about the latest in non-surgical PDO thread lifts for the face.
Schedule a BOTOX® Cosmetic visit in Venice, Florida, with our Certified Professionals.
Ready to move the dial backward by virtually erasing your moderate or severe forehead lines, crow's feet, and frown lines without getting plastic surgery? Schedule your BOTOX® Venice Florida consultation by completing a contact form at Venice Avenue Dermatology today. We would love to help you meet your skincare and anti-aging goals.