Rejuvinate Your Skin Botox, Nokomis, FL
Venice Avenue Dermatology
Venice Avenue Dermatology provides Botox for Nokomis, FL, patients, and the surrounding areas. Botox Cosmetic help patients seeking to rejuvenate their appearance and minimize facial wrinkles, frown, and forehead lines. We pride ourselves on creating the best experience possible while delivering visible results.
For Botox Injections in Nokomis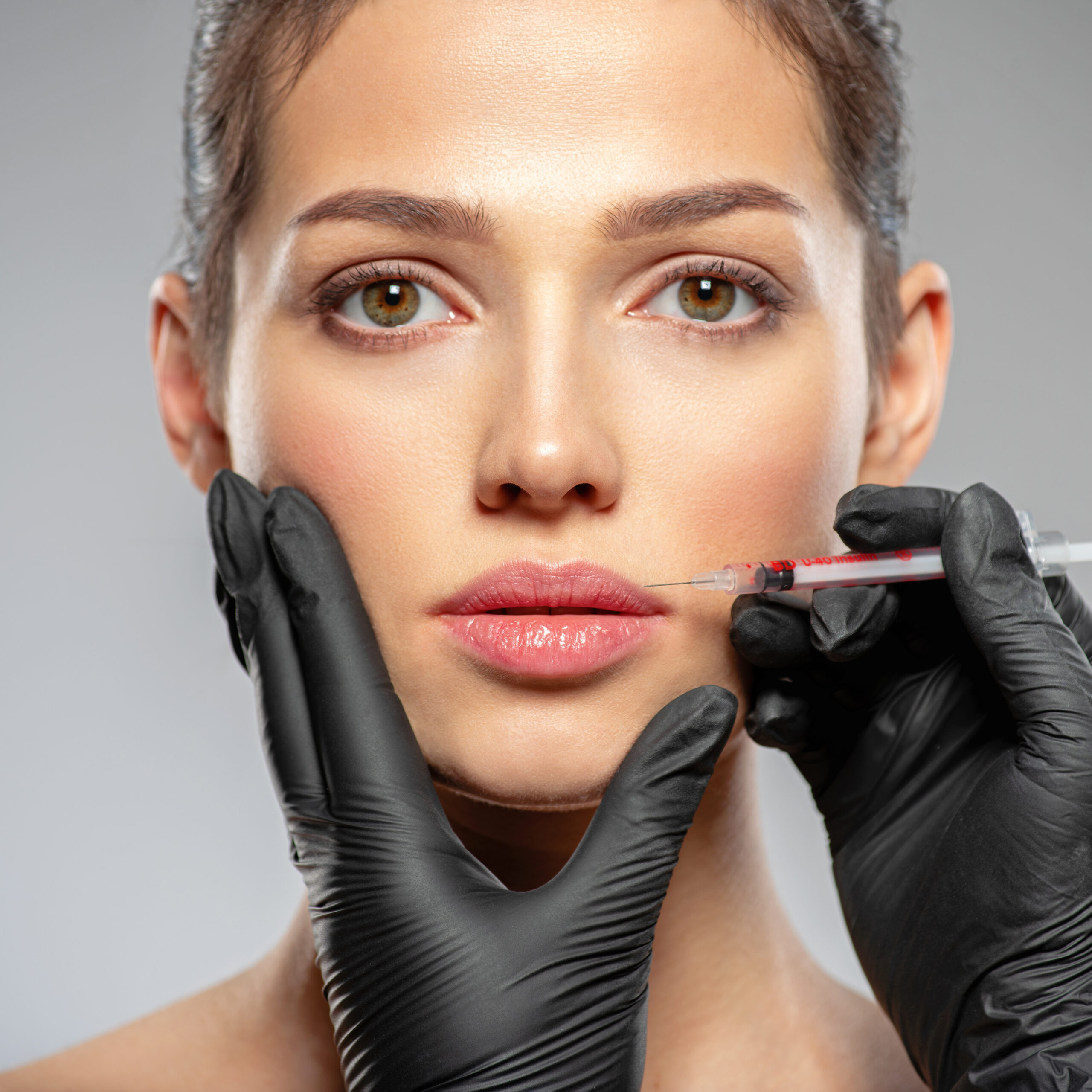 Why Choose Venice Avenue Dermatology For Botox in Nokomis, Florida?
Our team of healthcare providers, doctors, and certified injection specialists at Venice Avenue Dermatology are dedicated to providing high-level patient care and have expertise and experience administering Botox Cosmetic treatments. We ensure patient safety by adhering to strict FDA guidelines and medication guidelines for botulinum toxin injections.
In addition to Botox Cosmetic, we offer other cosmetic dermatology services such as dermal fillers, PDO Thread Lifts, Chemical Peels, Microneedling, and treatments, such as incobotulinumtoxina (Xeomin), to address a wide range of aesthetic concerns.
We aim to help you achieve a more youthful, refreshed appearance that enhances your natural beauty.
A Leading Provider of Botox Cosmetic in Nokomis, Florida
We're committed to ensuring every patient achieves their desired result. Here are a few reasons to choose us:
Expertise in Botox Injections:
Our skilled, board-certified dermatologists and certified injection specialists have extensive experience administering Botox in Nokomis, Florida. They ensure each treatment is tailored to your needs and are well-versed in the latest advancements in botulinum toxin injections, dermal fillers, and cosmetic dermatology. Our team follows FDA guidelines to provide safe and effective care.
Advanced Technology:
Our state-of-the-art medical practice is equipped with the latest technology and tools, allowing us to provide effective Botox Cosmetic and other botulinum toxin treatments in a comfortable and welcoming environment. We strive to minimize discomfort and downtime while delivering exceptional patient results.
Personalized Care for Optimal Outcomes:
We take the time to understand your concerns, expectations, and medical history. Our healthcare providers create a customized Botox treatment plan to help you achieve the best possible results, whether you're looking to address facial wrinkles, frown lines, forehead lines, or other aesthetic concerns. We also monitor for potential side effects or allergic reactions to ensure your safety throughout treatment.
Proven Results with Botox Cosmetic:
With a long track record of success, Venice Avenue Dermatology has helped patients in Nokomis and beyond enjoy the benefits of Botox Cosmetic and other treatments like dermal fillers. Our patients consistently experience smoother, more youthful-looking skin thanks to our expertise and personalized approach to care.
What Can I Expect From Venice Avenue Dermatology?
At Venice Avenue Dermatology, we ensure your Botox treatment is as comfortable and effective as possible. Here is an overview of what you can expect during your visit:
Consultation:
During your initial consultation, our experienced injection specialists will discuss your concerns, evaluate your skin, and determine if Botox is the most suitable treatment for you. We will also answer any questions you may have about the procedure, including potential side effects and recovery time.
Treatment:
On the day of your Botox procedure, our dermatologist will carefully administer the injections in the targeted areas. The procedure typically takes 10-20 minutes, depending on the number of areas being treated.
Recovery:
Botox is a minimally invasive treatment and has little downtime. You may experience mild redness or swelling at the injection sites, but these side effects typically subside within a few hours. Most patients can resume their normal activities immediately after the Botox treatment. We recommend avoiding any strenuous physical activity for 24  hours after your treatment.
Results:
You can expect to see the initial results of your Botox treatment within a few days The full effect of the treatment will become visible within 1-2 weeks. The results typically last for 3-4 months, depending on individual factors such as your age, skin type, and the areas treated.
The Benefits of Botox Cosmetic
Botox injections are a minimally invasive, FDA-approved treatment. They can address various cosmetic concerns, helping to rejuvenate your appearance and boost your confidence. Here are some of the benefits of Botox Cosmetic:
Frown lines
Botox Cosmetic effectively softens the appearance of frown lines, or glabellar lines, which are the vertical lines that form between your eyebrows due to repeated muscle contractions. By relaxing these muscles, Botox helps to smooth out these lines, creating a more relaxed and youthful appearance.
Forehead lines
Horizontal forehead lines can make you appear older or constantly worried. Botox injections can minimize the appearance of these lines by temporarily blocking the nerve signals that cause the underlying muscles to contract, resulting in a smoother, more refreshed look.
Crow's feet
These fine lines around the eyes, also known as lateral canthal lines, are common signs of aging that can make you appear tired or stressed. Botox Cosmetic can help reduce the appearance of crow's feet by relaxing the muscles responsible for these lines, restoring a more youthful and vibrant appearance.
Bunny lines
Bunny lines are the small, diagonal wrinkles on the nose's sides when you scrunch your face. Botox injections can help soften these lines by targeting the specific muscles responsible for their formation, providing a more rejuvenated look.
Smoker's lines
Vertical lip lines, often called smoker's lines, can form due to repeated muscle contractions when pursing your lips or from the natural aging process. Botox Cosmetic can help smooth out these lines, enhancing the overall appearance of your lips and the surrounding area.
Chin dimpling
An uneven or dimpled chin, sometimes called "pebble chin" or "golf ball chin," can occur when the mentalis muscle in the chin contracts irregularly. Botox injections can help relax this muscle, resulting in a smoother, more even-looking chin.
By temporarily blocking the nerve signals that cause muscle contractions, Botox helps to smooth out wrinkles and fine lines, restoring a more youthful, refreshed appearance. In addition, the treatment is quick and virtually painless, with little to no downtime required.
What is Botox Cosmetic?
Botox Cosmetic is a prescription medicine made from the purified protein of Clostridium botulinum, a bacterium that produces botulinum toxin. This toxin works by temporarily blocking the nerve signals to the muscles, causing them to relax and softening the appearance of fine lines and wrinkles.
Botox Cosmetic is FDA-approved for treating moderate to severe frown lines, forehead lines, and crow's feet. It's also used off-label to address other concerns, such as excessive sweating, overactive bladder, and even migraine headaches.
How are Botox Injections Administered?
During a Botox injection session, a healthcare provider will carefully inject small amounts of botulinum toxin into the targeted muscles using a fine needle. The treatment is generally well-tolerated, with most patients experiencing minimal discomfort. The entire procedure takes about 10 to 20 minutes, and there's no downtime involved, allowing you to resume your daily activities immediately.
What Are the Potential Side Effects of Botox Injections?
While Botox injections are generally safe, some patients may experience side effects. Common side effects include injection site redness, swelling, or pain, usually resolved within a few days.
Serious side effects, including an allergic reaction, difficulty swallowing or breathing, and vision problems, are rare. If you experience any of these symptoms, contact your healthcare provider or seek medical help immediately.
It's important to discuss your medical history and any existing medical conditions with your healthcare provider before receiving Botox injections. Pregnant or breastfeeding women should avoid Botox treatments, as the safety of botulinum toxin during pregnancy or nursing has not been established.
Combining Botox Cosmetic with Other Treatments for Enhanced Results
At Venice Avenue Dermatology, we understand that each patient's needs are unique. Our providers may recommend combining Botox Cosmetic with other treatments, such as dermal fillers, to achieve the best result. This approach can help address broader concerns, such as volume loss and deeper wrinkles, for more comprehensive rejuvenation.
Who is a Candidate for Botox Injections?
Botox Cosmetic is suitable for most adults seeking to improve the appearance of moderate to severe facial wrinkles and lines. Ideal candidates for Botox should be in good overall health, have realistic expectations about the outcome, and not have any medical conditions that may interfere with the treatment. Our providers will thoroughly assess your skin and medical history during your consultation to determine if Botox is right for you.
Discover Botox Cosmetic, Nokomis, Florida
Venice Avenue Dermatology
If you're interested in learning more about Botox Cosmetic treatments and how it can help reduce the appearance of facial wrinkles, frown lines, and forehead lines, contact Venice Ave Dermatology.
Our team is here to answer your questions and help you decide if Botox injections are the right choice for you. Call us today to schedule your consultation and take the first step towards a more confident, youthful appearance.
Entrust your skin to the experts at Venice Avenue Dermatology for Botox in Nokomis, Florida.