Cosmetic Dermatology
At Venice Avenue Dermatology we want you to look and feel beautiful. Our licensed medical aesthetician works hand in hand with our medical staff to customize treatments and best meet the needs of each individual patient. Call to schedule a cosmetic dermatology consultation.
Are you feeling self-conscious about moderate or severe forehead lines, frown lines, or crow's feet that have worsened as you've aged? Unfortunately, aging is a part of life, and even with proper skincare, the signs of aging can continue to march on.
While regular aesthetician appointments and skin services such as peels and micro-needling can slow the process, other cosmetic procedures such as fillers and BOTOX are sometimes needed to maintain a youthful appearance. BOTOX® Cosmetic is an FDA-approved solution that can dramatically improve the appearance of even severe lines and wrinkles.
BOTOX is one of many cosmetic dermatology procedures dermatologists offer. BOTOX is considered a non-invasive option that utilizes botulinum toxin to relax the muscles in the face, reducing facial wrinkles and fighting back the signs of aging.
If you're ready to start regaining your youthful looks and live in  Venice, South Venice, Nokomis, North Port, Sarasota, Bradenton, or any of the surrounding areas, contact the BOTOX Venice Florida specialists at Venice Avenue Dermatology to schedule your appointment today
Aging, scarring, acne, exposure to the skin, and other factors can all contribute to undesirable skin changes that leave you feeling insecure about the appearance of your skin. Chemical peels can be a minimally invasive, highly effective way to battle the signs of aging and rejuvenate your skin without surgery. Venice Ave Dermatology offers both SkinMedica® and Vi Peel Chemical Peels.
Glycolic/Salicylic/Fusion
A variety of chemical peels are available based on your skin type and skin care goals. Not just for targeting dark spots, fine lines and wrinkles, this is a great treatment for acne, too. Let our aesthetician help discover which one is best for you.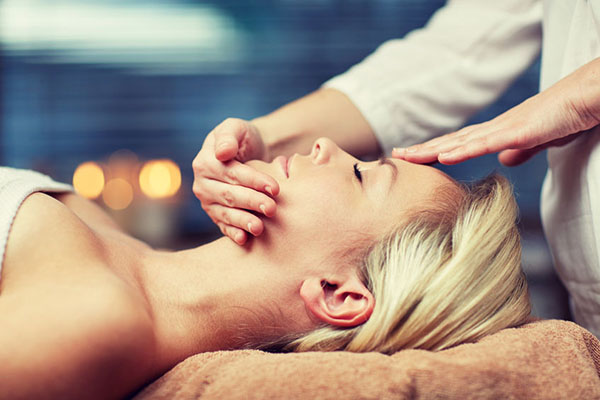 Extraction Facial
A customized facial designed to clear clogged or compacted pores. Milian cysts, pustules and pimples can also be extracted, depending on depth.
Hydro-Refining Facial
A clinically advanced, time saving treatment that softens fine lines while it plumps and firms. This multi-step procedure evens out skin tone and feeds the skin a nutritious cocktail of vitamins and peptides.
The signs of aging can cause noticeable changes to your skin. Over time you may lose volume in your face as the collagen in your skin reduces, resulting in sagging skin, fine lines, and wrinkles. While aging is a normal process, you may find yourself looking for ways to transform your look when you feel you are losing your youthfulness. Are you tired of seeing laugh lines and aging skin? Ready to enjoy a more youthful appearance and improved self-esteem? Your dermatology  provider can offer you anti-aging cosmetic procedures such as JUVÉDERM® and dermal fillers in Venice Florida designed to restore the volume in your skin.
Enjoy natural-looking results with one simple procedure. You won't need cosmetic surgery or a facelift to see dramatic results. The simple rejuvenation filler process,, can help minimize the appearance of deep wrinkles and laugh lines and soften and eliminate fine lines.
If you, like many patients, are hoping to improve the appearance of your skin without surgery or other invasive procedures, microneedling (sometimes spelled micro-needling) may be the right option for you. Microneedling leverages your body's own healing process to heal your skin from the damage caused by aging, sun exposure, acne, and more, making it a relatively natural solution for skin imperfections.