Chemical Peels
Are fine lines, unevenness, dryness, or acne scars causing you to hide your skin? Even with the right skin care regimen and proper skin protection, such as sunscreen, the normal aging process and exposure to elements can wreak havoc on your skin. While regular dermatologist appointments can help you develop better skin care routines, cosmetic procedures like a chemical peel can reset and refresh your skin. This helps to take years of damage off the surface and provides you with clearer, smoother, more youthful-looking skin. Chemical peels are a non-invasive procedure that takes you past basic exfoliation and uses glycolic acid or salicylic acid to remove the outer layer of skin, the epidermis. The epidermis contains many of your skin's imperfections, such as laugh lines, discoloration, and scars. Different types of chemical peels will achieve different results, with superficial peels helping to even out skin color and deeper peels, revealing new skin, eradicating sun exposure damage, and age spots.
Whether battling a skin condition or looking for a skin resurfacing treatment with little downtime, the specialists at Venice Avenue Dermatology will find the perfect chemical peel for your skin type. Don't hide your skin any longer. Contact Venice Avenue Dermatology today to schedule your free consultation.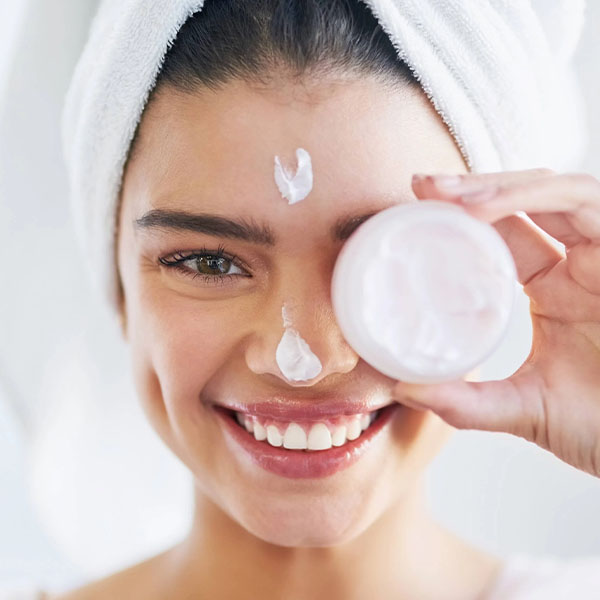 What is a Chemical Peel?
Aging, scarring, acne, exposure to the skin, and other factors can all contribute to undesirable skin changes that leave you feeling insecure about the appearance of your skin. Chemical peels can be a minimally invasive, highly effective way to battle the signs of aging and rejuvenate your skin without surgery. Venice Ave Dermatology offers both SkinMedica® and VI peel Chemical Peels.
Competent Care in a Clinical Setting
Venice Avenue Dermatology sets the bar in safe, effective skincare by offering chemical peels administered by certified estheticians in a medical clinic setting. For competent care from qualified providers, choose Venice Avenue Dermatology.
Why Choose Venice Avenue Dermatology?
The dermatology  specialists at Venice Avenue Dermatology understand that multiple providers are available to provide similar services. Therefore we focus on being the best in everything we do, from helping our patients understand the process during the consultation, to performing the top-of-the-line procedures, such as BOTOX, dermal fillers, and dermaplaning to minimizing recovery time. When you choose Venice Avenue Dermatology, you are choosing:
Board Certified Professionals: You can rest assured that our professionals are board-certified by the American Academy of Dermatology. This means we know how to perform procedures safely and with the best possible results.
An Informative and Helpful Staff: At Venice Ave Dermatology, our patients are our number one priority. We are constantly keeping up our research to stay on top of various skin conditions so that we can address any side effects these conditions may present and find procedures to assist you with rectifying them.
Knowledge and Experience: Our practitioners are medical professionals with the knowledge and experience to address your skin rejuvenation needs and provide you with the desired results.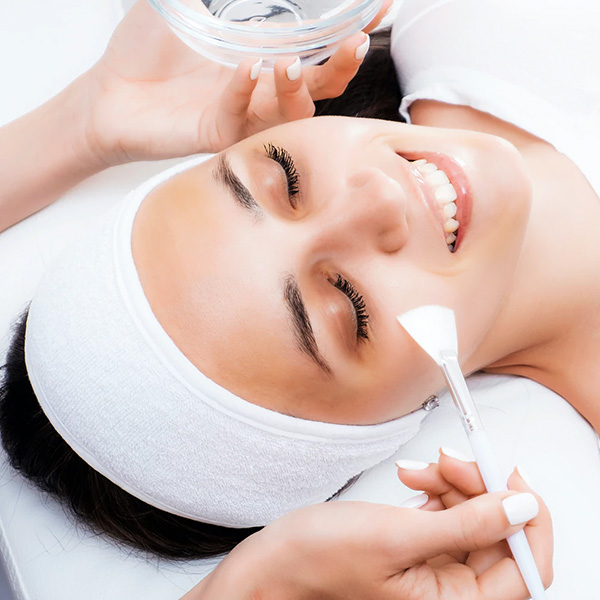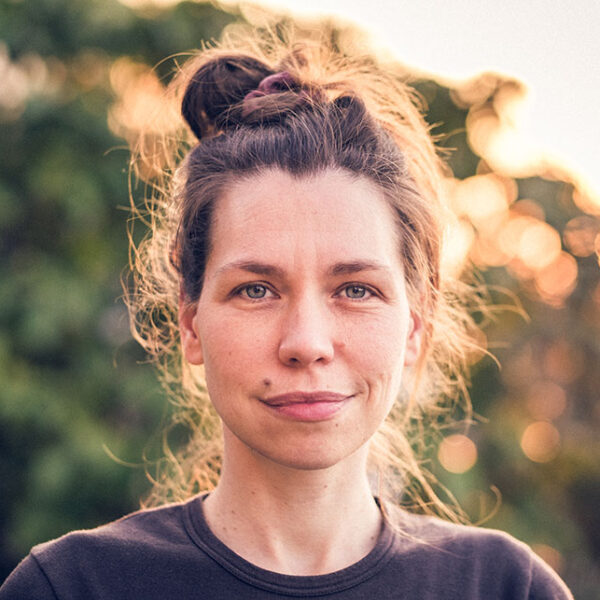 What do Chemical Peels Do?
During a chemical peel, a carefully formulated chemical solution is applied to your skin by a professional. The chemical is designed to damage the outer, dull, or damaged layers of skin1. As a result, the outermost layers of your skin will blister and shed, revealing the healthier skin beneath it. How many layers of skin peel away will depend on the solution used by your provider.
Venice Avenue Dermatology offers several chemical peels to meet the needs of our patients. Some of those include:
Illuminize Peel® by SkinMedica®, which is often the best treatment for patients with minor skin imperfections
Vitalize Peel® by SkinMedica®, which is recommended for mild to moderate skin problems
VI Peel Precision Plus, a medium-depth peel ideal for sun damage, hyperpigmentation, and melasma
VIPeel Purify, a peel that aims to prevent acne breakouts
VIPeel Purify with Precision Plus, a combination treatment designed to tackle both acne and pigmentation problems
VIPeel Advanced targets aging, fine lines, wrinkles, and loose skin
What Skin Problems are Treated by Chemical Peels?
Chemical peels can help improve the texture and tone of your skin and reduce the appearance of a myriad of common skin problems, including:
Dullness
Minor scars that affect the outermost layers of skin
Fine lines near your mouth and eyes
Freckles
Uneven skin tone
Acne
Actinic keratosis
Sunspots
Rough skin
Melasma
If you have skin problems impacting deeper tissue layers, a chemical peel is unlikely to meet your needs or help you reach your treatment goals. The team at Venice Avenue Dermatology will evaluate your skin to determine whether a chemical peel is the proper treatment for you and, if so, which chemical peel will target the right layers of skin to achieve the desired results.
What are the Benefits of Chemical Peels?
Many patients choose chemical peels because of the range of benefits they offer:
Chemical peels are a versatile skincare treatment, addressing various issues ranging from dullness to aging in a single treatment.
They serve to both treat and prevent problems, making them a great investment.
Chemical peels are non-surgical, which means they're accompanied by lower risk, easier recovery, and a smaller price tag than surgical options.
Chemical peels can rejuvenate skin and eliminate early signs of the aging process.
They can help lighten darker skin spots when used alone or in combination with hydroquinone.
What Are the Different Types of Peels?
There are three main types of peels; light, medium, and deep. Light peels are often done in series and repeated over a period of time. It can improve skin tone, help with sun damage, and reduce fine lines. Medium peels remove the outermost layer of skin and the upper-most middle layer. They are best for acne scarring, skin discoloration, age spots, and moderate lines. Deep peels can only be done once and penetrate down to the lower level of the middle skin. This process best treats extensive wrinkles, significant sun damage, and even some skin cancer.
What Will I Have to Do After the Procedure?
It depends on whether you've had a light, medium, or deep chemical peel. You can expect to see improved skin about a week after a light peel, about two weeks after a medium peel, and about a month after a deep peel2. With all three, redness may last for awhile after the treatment.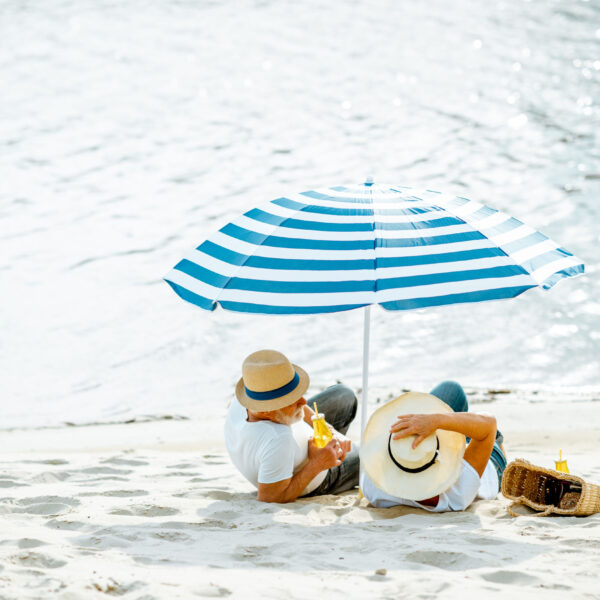 What are the Potential Side Effects of a Chemical Peel?
Chemical peels are relatively safe, with few potential side effects. Post-inflammatory issues are expected after the procedure and can include swelling, redness, and scabbing, which should subside within a few weeks. If you have an active herpes infection or are prone to cold sores, you should talk to your dermatologist before performing the procedure as it may reactivate cold sores.
How Long Will It Take To See Results After a Chemical Peel?
It depends on whether you've had a light, medium, or deep chemical peel. You can expect improved skin about a week after a light peel, about two weeks after a medium peel, and about a month after a deep peel. With all three, redness may last for a while after the treatment.
What Types of Acids Might Be Used in Chemical Peels?
Common chemical peels use alpha-hydroxy acids, lactic acid, phenol, salicylic acid, glycolic acid, beta hydroxy acid, and trichloroacetic acid. Each type of acid peel will remove a different degree of skin cells and used for different depths of peels. Your professional will determine which acid will work best to achieve the results you are looking for and work best with your type of skin.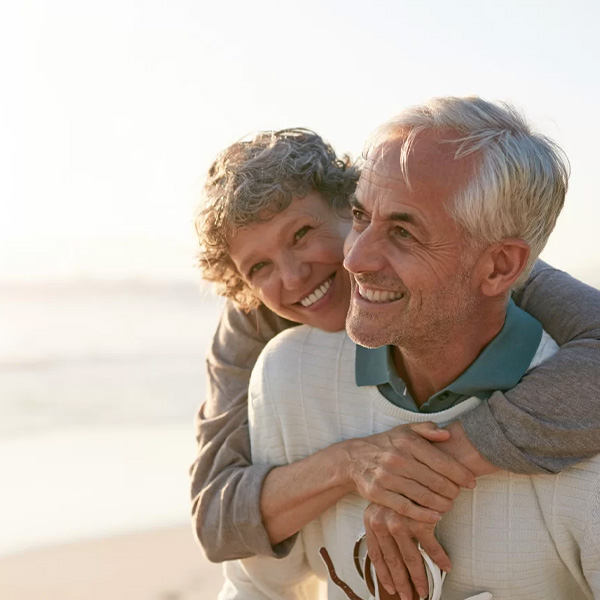 How Much Does a Chemical Peel Cost?
Just as they vary in type and intensity, chemical peels vary in cost. This treatment is not covered by insurance. For optimal results, a series of peels is usually recommended. Your practitioner will evaluate your needs and help design the best treatment for you. During your consultation appointment, we'll provide an estimate, so you know exactly what to expect.
Schedule Your Consultation at Venice Avenue Dermatology Today
Want to have the smooth, glowing, youthful skin you've always dreamed of? Ready to erase years of sun damage, frown lines, and wrinkles?
If you live in Venice, South Venice, Nokomis, North Port, Port Charlotte, Murdock, Englewood, or Punta Gorda, Florida, schedule your appointment with Venice Avenue Dermatology today or fill out our contact form for your skin consultation.