For every patient at every age; for life-changing, life-saving care that treats the whole person; for the highest level of expertise in treating your skin, hair and nails; trust a board certified dermatologist: your doctor for a lifetime.
All our physicians at Venice Avenue Dermatology are certified by the American Board of Dermatology and diplomates of the American Academy of Dermatology. We look forward to partnering with you to as members of your health care team.
Conditions
Acanthosis Nigricans
Acne
Actinic Keratoses
Athlete's Foot
Dermatitis
Dysplastic Nevus
Eczema
Hair Loss
Head Lice
Herpes Simplex
Hives
Hyperhidrosis
Keratosis Pilaris
Melasma
Moles
Molluscum
Poison Ivy
Psoriasis
Rosacea
Scabies
Shingles
Skin Cancer
Skin Tags
Tinea Versicolor
Toenail Fungus
Vein Treatments
Vitiligo
Warts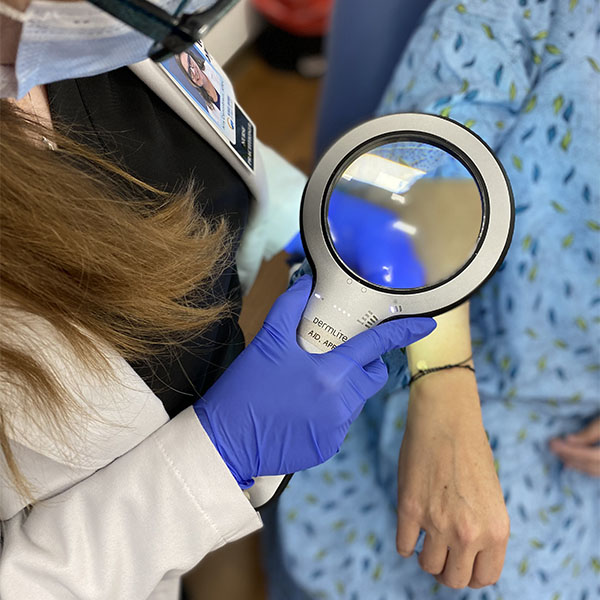 Light Therapy
Phototherapy uses ultraviolet (UV) light to treat disorders such as psoriasis, vitiligo, eczema, and others. Patients come to our office to receive phototherapy treatments (which use narrow-band UVB), two to three times per week. Dermatologists generally recommend avoiding exposure to UV light, but these particular skin problems can respond well to light treatments by using only helpful wavelengths.