PDO Thread Lift
A PDO thread lift is an innovative procedure that, combined with other cosmetic services, gives your face a fresh look without surgery. It is a non-surgical approach that allows you to see dramatic effects immediately and without a long recovery.
The thread lift has two primary goals: physically lifting and tightening your skin and stimulating collagen production.  Collagen is a protein that supports skin structure and volume to help prevent fine lines and wrinkles. The combination leads to lasting results that will have you looking and feeling better than you have in years.
The treatment is quick and painless, making it the ideal choice for those looking for a less invasive way to beautiful, younger-looking skin. If you live in Venice, South Venice, Nokomis, North Port, Port Charlotte, Murdock, Englewood, Punta Gorda, Florida, or one of the other many beautiful areas in Southeast Florida, let us help you turn back the clock. Contact the dermatologists at Venice Avenue Dermatology today to schedule your consultation.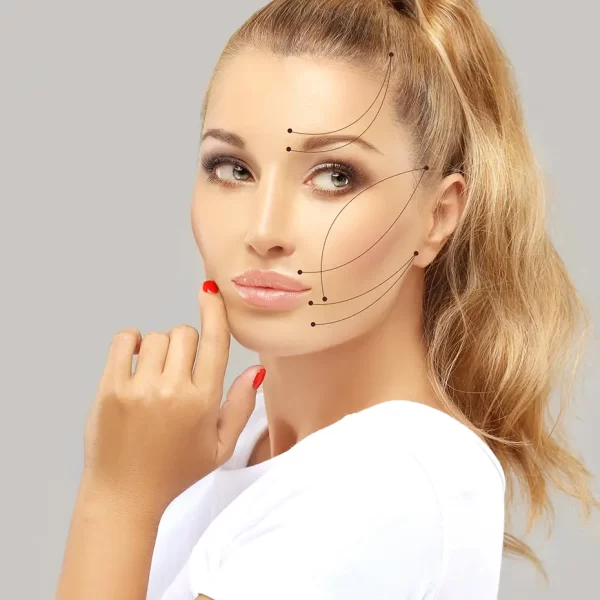 Why Consider a PDO Thread Lift?
If you are looking for a non-surgical way to give your skin a younger look, then thread lifting may be the answer. It is effective for both women and men to reduce the appearance of wrinkles and early jowls. In addition, a thread lift pulls skin taut to reduce sagging.
A thread lift also stimulates collagen production, giving your skin a healthier appearance. The better you look, the better you feel. By restoring your youthfulness, you will improve your mood and feel more satisfaction. It is an excellent way to increase your commitment to your physical health.
What Are the Benefits of a PDO Thread lift
A thread lift is a non-surgical answer to sagging skin, wrinkles, and fine lines. A thread lift will:
Provide immediate results with no downtime. It is sometimes called a "lunchtime" facelift because it takes just a short time to complete
Leave no scarring as you would see with a surgical facelift
Give you naturally firmer-looking skin
Stimulate collagen production for healthier skin
Improve skin texture
Improve skin elasticity
Reduce wrinkles
Be minimally invasive
Produce long-lasting results
No need for plastic surgery. The PDO thread lift when combined with other anti-aging treatments such as BOTOX can be all you need to get the fresh, young look. A thread lift is a safe, non-surgical option that works well for most patients, even with other anti-aging treatments like Juvederm injectable fillers or Botox.
Why Us?
At Venice Avenue Dermatology, our specialists are board-certified by the American Academy of Dermatology. That means they are specially trained to perform anti-aging procedures like thread lifts. And we do it in a state-of-the-art medical office.
We understand you have many options for your skincare and skin rejuvenation. Still, by choosing Venice Avenue Dermatology, you are putting your health in the hands of the top dermatology facility in the area. We take pride in providing our patients with cutting-edge treatments such as PDO thread lifts and microneedling that help them feel better about themselves. In addition, we offer unparalleled service and expertise, along with staff always there to offer a smile.
What Can You Expect at Venice Avenue Dermatology?
Board-certified practitioners trained to do procedures like the thread lift safely and professionally. Our staff stays updated on the latest health and skin care news. We provide the newest procedures in the industry.
We provide superior service that will leave you glowing and feeling fresh. If you want the best in skincare and facial rejuvenation, you can't do better than the professionals at Venice Avenue Dermatology.
Make an appointment today and find out what everyone's talking about.
What is a Thread Lift?
It is a non-surgical procedure designed to lift sagging skin and reduce the appearance of wrinkles. At the same time, it stimulates collagen growth for fresher, healthier-looking skin. A thread lift is an effective alternative to a surgical facelift. It can offer many of the same benefits but without the hospital stay, prolonged recovery, and scarring. You can get a thread lift in one afternoon and then go back to enjoying your day.
The changes you get from a thread lift are more subtle than a surgical procedure, too. That means your skin will look younger in a less dramatic, noticeable way.
How Does a PDO Thread Lift Work?
Our board-certified professional inserts a type of dissolvable thread during a thread lift, usually polydioxanone. That is the same material used for sutures. They then pull back on the thread to lift the sagging skin and tighten it. The lifts give the skin a boosted, rejuvenated look.
There are different types of thread lift procedures, each focusing on a problem area. For example, a cat or fox eye PDO thread lift lifts the eyebrows up and back toward the temples for a fresh look around the eyes. A neck PDO thread lift focuses on the loose skin around the neck.
Once the skin is in place, cone-like structures secure it, so it stays there.
What Does a Thread Lift Do?
A thread lift pulls loose skin up and back and secures it. That tightens the skin to re-suspend sagging areas and remove wrinkles and fine lines. The process takes under an hour and requires no downtime. After that, you are free to go about your day normally.
What Happens During a PDO Thread Lift Procedure?
It starts with our board-certified practitioner examining your face and neck and identifying areas that could be improved with a thread lift. Next, they mark the areas where the thread will enter and pull.
Next, they use a local anesthetic to help you feel more comfortable during the treatment. You should not feel pain, only some pulling. The practitioner then inserts the polydioxanone threads under the skin using a cannula. The threads are very tiny, so you shouldn't feel much.
They then shape and mold the threads to get the desired results, including tighter, younger-looking skin. Once the pulling is complete, the cone-like structures built into the thread will latch onto the tissue and secure it.
The practitioner will trim the threads to make them invisible and ensure they are secure. Once complete, you leave the office and return to your normal activities. You should see and feel immediate results from the treatment.
How Many Threads Are Used in One Treatment?
It will vary from person to person and even treatment to treatment. When you come in for our cosmetic procedures, the goal is to customize them for your individual needs.
During the consultation, our expert staff will discuss how many threads are necessary to meet your desired outcome. The average is between two and four on each side of the face and another two to four for the lower region and neck.
How Many Thread Lift Treatments Do You Need?
It will depend on what areas of the face need treatment. There are four types of thread lifts:
Cat or fox eye
Eyebrow
Nose
Neck
You can have any one of these thread lifts or combine several to get the rejuvenation you want.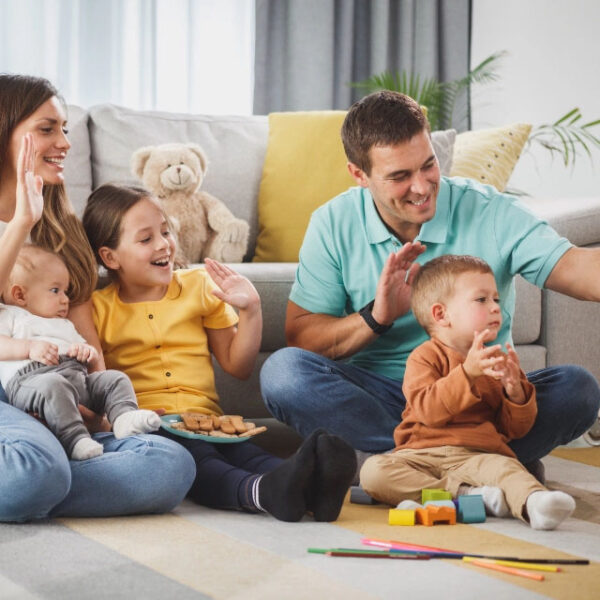 What Are the Expected Results of a Thread Lift?
Most people see immediate benefits. The thread lift provides a physical lift to the skin, making it feel tighter and less saggy. The final results can take 10 to 14 days as the skin settles. The thread used in the procedure dissolves naturally so that it will disappear over time.
How Long Does a PDO Thread Lift Last?
Most enjoy the benefits of a PDO thread lift for as long as one to three years. You can combine your thread lift without other treatments, such as BOTOX or dermal fillers, to get the best results.
A PDO Thread Lift vs. a Facelift Surgery
A surgical facelift also rejuvenates the skin but focuses on the face's lower half and jawline. It works by tightening the muscles there. A traditional facelift also removes excess skin to restore the definition of the face.
A facelift is a more invasive surgical procedure. That means there is a greater risk of infection and scarring. However, it is also a dramatic change, which some people want. It is typically done by a facial plastic surgeon instead of a board-certified dermatologist.
Because a facelift is an invasive surgical procedure, it requires considerable recovery time. A mini facelift requires a week or less of recovery. A complete facelift can require four to six weeks of recovery.
A thread lift is minimally invasive. There is no cutting involved. Instead, the practitioner uses a dissolvable thread to get similar results as a facelift. A thread lift also works on the upper regions of the face as well as the neck.
Because there is no incision with a thread lift, there is no downtime. Patients leave our office and go right back to work. There are some disadvantages of a thread lift, though. It is best for those with mild sagging. It will be less effective if you have significant issues.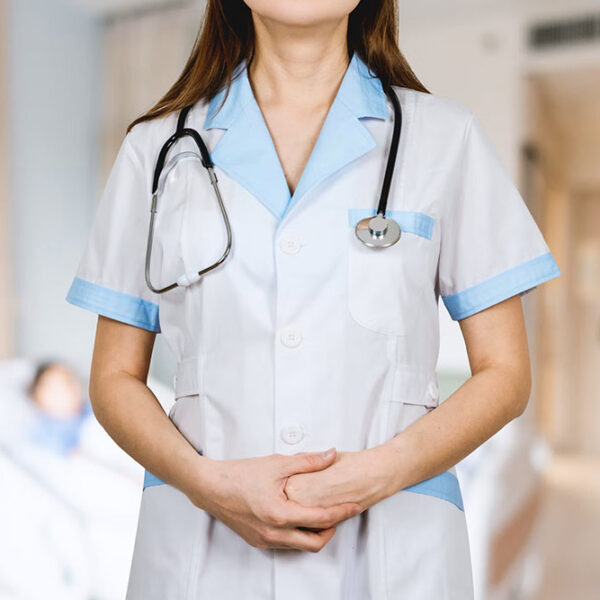 Are There Side Effects to a Thread Lift?
The side effects of this non-surgical facelift are minimal. You may notice some bruising. There may also be some swelling and tenderness. These all should subside in a day or two.
Some people experience some skin dimpling, as well. Because the procedure uses barbed threads that adhere to tissue, it can sometimes be visible, giving the skin a barbed wire look that disappears over time. The practitioner doing the procedure will do their best to hide these, though.
How Do You Care for Your Skin After a Thread Facelift?
The staff will give you full instructions for skin care after your procedures. Some common recommendations involve not touching the entry points on your face. This reduces the risk of infection. If you use ice to reduce swelling, keep it away from those entry points, too.
You may notice some scabbing as the entry points heal. It is essential that you leave those in place to allow the small wounds to disappear.
You will want to avoid strenuous exercise for up to four weeks after your treatment. It may put stress on the healing skin and reverse the lift. Also, avoid showers or baths for 24 hours. When you bathe, keep the water warm, not hot, for one week. You can gently wash your face over the entry points and then towel them off.
Avoid applying makeup or skincare products for at least 24 hours. You will also need to keep the entry points clear from makeup until after your follow-up appointment. The staff will make that appointment for you.
Avoid going to the dentist for at least four weeks. If you have a dental emergency, check in with our office for information.
See How a Thread Lift Can Give You Younger-Looking Skin Today!
Don't let sagging skin and wrinkles make you look and feel old. If you are ready to enjoy the rejuvenation benefits of the thread lift, we are waiting to hear from you. Now is the perfect time to contact us at Venice Avenue Dermatology and see if you are a good candidate for a thread lift and other anti-aging options like dermal fillers or chemical peels. Simply fill out our contact form, and we will set up your consultation.