JUVÉDERM® Injectable Gel
Dermal Fillers Venice, FL
Have you noticed changes in the appearance of your skin as you age that leave you feeling less vibrant and youthful than you'd like to feel? While wrinkles, laugh lines, lost volume, and sunken areas are normal and expected signs of aging, we understand how dramatically they can impact your appearance and self-esteem. Modern medicine offers you highly effective, low-risk treatments like JUVÉDERM® dermal fillers that restore volume, minimize the look of wrinkles and laugh lines, and help you achieve the youthful appearance you prefer.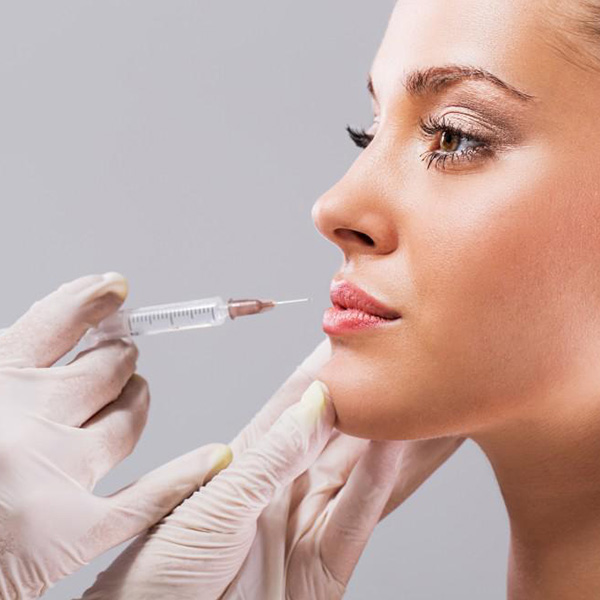 What are the Benefits of Dermal Fillers?
JUVÉDERM® offers several benefits for those exploring this treatment option:
Dermal fillers are a minimally-invasive, non-surgical treatment option

Fillers are typically administered in one hour or less, making this a convenient solution for even the busiest schedules

JUVÉDERM

®

works well on any skin type, making it a versatile treatment option

Results can be seen right away

Results are long-lasting (6-12 months average depending on treatment location), so maintenance is infrequent

Patients are able to return to regular activity immediately following their appointment
How does JUVÉDERM® work?
There are several products in the JUVÉDERM® family and each is used differently to help patients achieve their treatment goals.
JUVÉDERM

®

VOLUMA XC is used to help restore volume in the cheeks, contour the face, and augment the chin

JUVÉDERM

®

VOLLURE XC, JUVÉDERM

®

Ultra XC, and JUVÉDERM

®

Ultra Plus XC are used to correct deep folds and wrinkles, including laugh lines (nasolabial folds)

JUVÉDERM

®

VOLBELLA XC is used to restore fullness under the eyes

JUVÉDERM

®

VOLBELLA XC and JUVÉDERM

®

Ultra XC are also used for lip augementation
Many patients are treated with more than one product in the JUVÉDERM® family in order to achieve their desired look.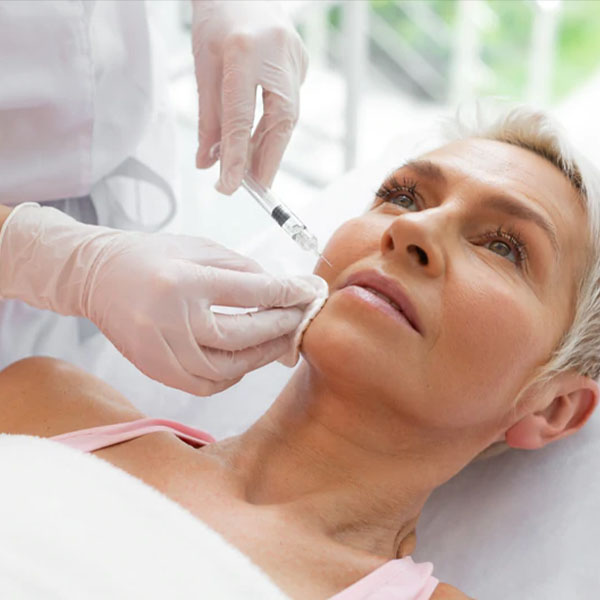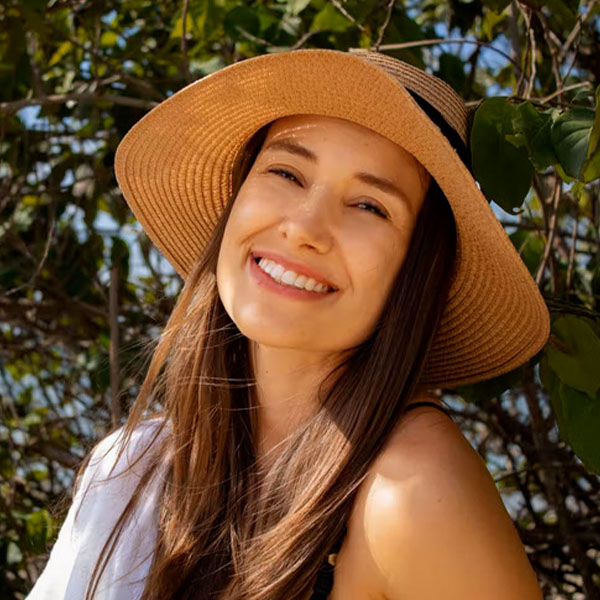 How long before I see the results of JUVÉDERM®?
Patients can expect to see improved fullness and reduction in deep folds and wrinkles almost immediately after their treatment but may notice that results improve steadily over the two-week period following their appointment. They'll see their final results about two weeks after their treatment date, and those results will last one to two years.
What are the expected results of injectable dermal fillers?
The expected results depend on the treatment area and goals, but may include a reduction in the appearance of wrinkles, improved facial contouring, fuller lips, and/or a more youthful appearance.
How much are dermal fillers?
The cost of JUVÉDERM® dermal fillers will vary greatly from one patient to the next for a number of reasons. It depends on the product used, the number of areas treated, and the amount of product injected in each area. When you schedule a consultation appointment at Venice Avenue Dermatology, we'll help you understand the cost of treatment so you know exactly what to expect.
When it comes to dermal fillers Venice, FL offers a variety of options. To take the first step toward achieving your treatment goals in a medical dermatology setting, schedule your free consultation (subject to limitations) today. Call Venice Avenue Dermatology or fill out a contact form on our website, and one of our friendly team members will be in touch with you soon.
How Long do Cosmetic Fillers Last?
JUVÉDERM® lasts 6-12 months, depending on the product use, area of treatment, and other factors. Patients can schedule another treatment when they notice the effects of their treatment waning.